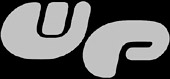 29th May 2007 -- kalle-m -- gloomy ep
kalle-m aka sleazy k aka the phantom raver from the frozen north strikes back with his gloomy ep on worldless. the balearics are on heroin again and kalle delivers us the gloomy soundscapes. street date is 15th of june 2007..pre-sale @ beatport
2nd May 2007 -- 2XR -- missing channel
a new tech jazz release by 2XR (inclusive kalle-m rmx) is in the worldless records pipeline - release date is end of may, digital presale already @ beatport - buy and play !
11th Jul 2006 -- marko laine -- station7/vacation
known for his strong 90s tobacco on djax-up, which was managed by this nice looking djane...anyway, marko is back on track @ worldless empire, release date is end of july.
6th Apr 2006 -- kalle-m -- icehockey
..will be shipped by end of may and contains a massive spacefunk package plus marko laine remix. 12" is available soon via wordandsound - digital pre-sale at beatport !
wolf audio design | impressum | contact